Count On Us to Efficiently Represent You
The eponymous named law firm was founded by Gary Thomas Healy in 2011. Prior to establishing the firm, he was retained as a Senior Associate at McMahon, Martine & Gallagher LLP managing the toxic torts department and overseeing the firms immigration needs. He represented and thousands matters representing such clients as Eastern Refractories Company, AT&T, Cingular Wireless, The New York Stock Exchange, Jones Lang Lasalle, Abscope and Tishman Realty and Construction Company.
Originally from Birmingham, England, Gary graduated from the prestigious law school at the University of Glasgow, Scotland, with a honors degree in the Law of the European Union. He began his legal career in 1997, joining the legal department of Charles Schwab as a transactional lawyer, reviewing and revising an array of business transactions.
As a foreign national, Gary Healy made the decision to immigrate to the United States of America. Based upon his own personal experiences, he brings a unique and sympathetic insight and understanding to his clients' questions and concerns.
To date the firm has represented many well-known actors, musicians and dancers, as well as many large companies in a number of business immigration matters. The firm has also represented many individuals in a number of family-based immigration matters.
Gary Healy is admitted to practice law in the New York state courts and in the U.S. District Courts, Eastern and Southern Districts of New York. He is a member of the American Immigration Lawyers Association (AILA), AILA New York Chapter, American Bar Association, New York State Bar Association, LGBT Bar Association of Greater New York, New York Brehon Law Society, and the Irish American Bar Association of New York.
Testimonials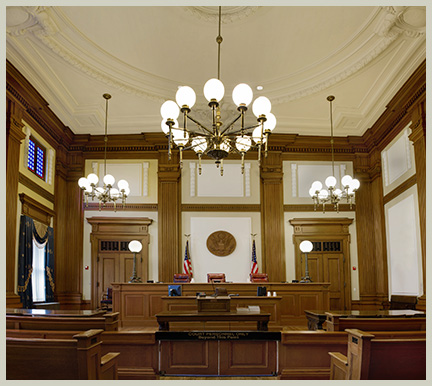 "I was delighted with the services Gary and his team provided for me. Having been told by most people that it was very unlikely that I would be accepted for my visa I turned to Gary. He immediately set me on the right path. After our initial meeting he told me which visa we should apply for. Within one week he had filed for the visa on my behalf having given me exact details on what I needed to do and putting countless hours in himself. Less than 6 weeks later I can gladly say I am back in New York on a 3 year P-1 visa and without doubt I have Gary to thank for that.
Thanks again Gary, all the best"
"My experience with Gary has been outstanding. Throughout the process Gary was always prompt to respond to any inquiries I had regarding my case. He was always accessible and available should I need to speak to him. I appreciate his professionalism and knowledge, and the expert help and advice he has given me throughout."
"It was a pleasure working with Gary Healy. He made everything so simple and insured he did everything possible for me to obtain a working visa. Mr. Healy's friendly manner and professionalism made me feel very comfortable and confident. He didn't let me down....
"Highly recommended, the Law Offices of Gary Healy were able to assist me in obtaining a visa to live and work in the USA. The service I was given was professional and extremely efficient. It gave me great confidence knowing that the Law Offices of Gary Healy we're handling my application. Thank you! "
"Thank you Gary for organising my P3 Visa. The whole experience which I thought would be daunting and difficult was made easy and uncomplicated by you. Your advise and support throughout the whole process was professional and above and beyond what was expected. Thank you so much........"
"Gary was extremely helpful and professional in pulling together all the necessary documentation for my employment authorization documentation, when I moved to the United States from the UK. He clearly explained the process and kept me informed about the status of my application. He was also very patient when answering my many queries on the process and made a potentially lengthy and admin intensive procedure simple and efficient. I would highly recommend his services."
"Having just come out of a terrible experience with another Immigrant attorney, working with Gary was like night and day. He quickly gave us a clear road map on how to plan every step leading up to our marriage and my move to the US. Throughout the process Gary was calm, patient and extremely attentive and responsive - not to mention thoughtful and compassionate. The same questions would occur several times and Gary always would take time to calmly and thoroughly get back to us promptly, often proactively ensuring us that everything was in order.
We are very thankful for everything Gary did for us. We would highly recommend him to anyone who needs an immigrant attorney."
"We found Gary Healy's team to be efficient and professional and were especially impressed with their communication. They led us through the visa application process from form filling through to the embassy visit. We will certainly ask for their help again."
Call Us Today
Contact us today for more information about our legal options. We look forward to hearing from you.